Antonio Jesús Sánchez Gucema (Llerena, 1998) is a soccer player. Like many of them, he started kicking a ball at a very early age in some corner of his house. However, this case is different. He suffers from left hemiparesis, a neurological condition that makes it difficult for him to move half of his body, caused by cerebral palsy.
Gucema, who also tried basketball when he was a child and later paddle tennis, opted for soccer. «Since I was little, the ball always caught my attention and my father instilled in me that passion for football. "I started in the hallway of my house and in the parks and, when I get older, I start going with my friends to the Piedras Baratas soccer field."
Years later, Antonio learned of the existence of football adapted for people affected by cerebral palsy. In 2016, he passed the tests for the Extremadura Cerebral Palsy Team and also joined the youth ranks of CD Berlanga, a club in which he managed to debut with the first team precisely against the team from his hometown, Llerenense, in a Preferential Regional league match. In 2019 he finished his time at Berlanga and had a brief stint at CD Usagre.
«When I train at Berlanga, I notice a lower level than the other players. Sometimes you think that they are going to surpass you in the race, that they have built a wall that you did not reach in time or things like that, but then, at the end of the day, I learned that that, although it may be great for you, was one more step for what interested me, which was the Extremadura National Team. The mental factor is very important when you train with teams without disabilities, but I have been good with them », he comments about his time in this football.
Recently, Antonio Jesús, who normally plays as a central defender – although he has also acted as a right back – has signed for Hércules Paralímpico, with which he is currently competing in the National 7-A-League Football League for People with Cerebral Palsy and Acquired Brain Injury . "When you come to this league, with players of your level, you feel good, safer and stronger," he says.
Other important Spanish football clubs such as Eibar, Levante and Tenerife participate in this competition. «Representing Hércules, which has been a First Division club and has many fans, is something different. "It is a more demanding team." This year their goal is to win the league or, at least, place as high as possible. For the moment, as this competition works through concentrations in different parts of Spain, Gucema continues to live in Llerena. There he does much of his physical preparation, but he has to pack his suitcase once a month to play his matches with Hercules.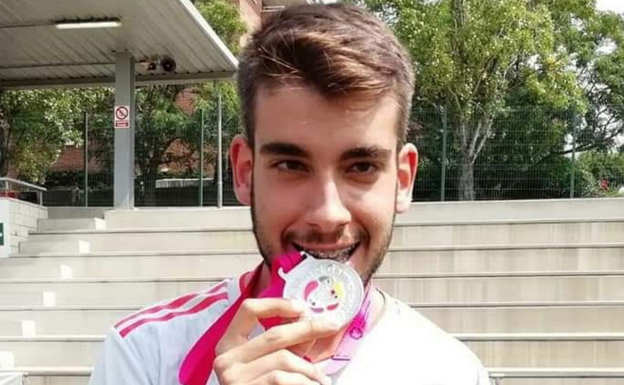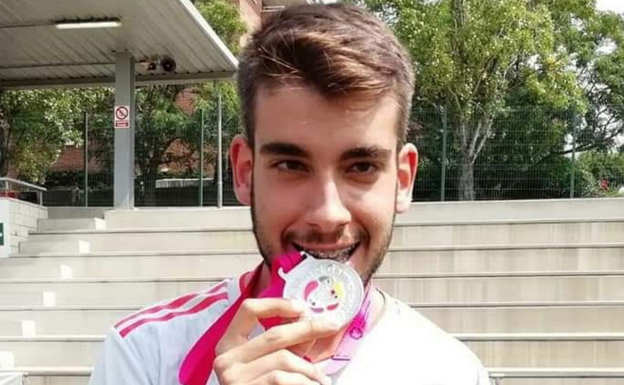 Antonio Jesús's career does not stop there. With the Extremadura Cerebral Palsy Team he achieved a runner-up finish in Spain in 2016 and a third place in 2020. In addition, with the Spanish National Team he lived what was perhaps his most media experience, achieving runner-up status in the World Football Championship for People with Paralysis. Brain or Brain Damage Acquired in 2018, held in San Cugat del Vallés (Barcelona).
This achievement made him share a public tribute that year with the Llerenense athlete Álvaro Martín, who had recently won his first European Race Walk. This was held in the Plaza de España during the town's Patron Saint Festivities and was attended by many of his family and friends who also came to participate in this act of recognition by the Llerenense people.
Future

Gucema looks beyond his active career and has trained well to ensure his future. He has a Medium Degree in Nursing Assistant and another in Sports Technician, the latter being the one he currently gives more importance to.
Thanks to his practices, he was already able to begin his career off the playing field in the Azuaga youth team. He currently collaborates with Llerenense and its Football School, where he trains with juniors and juveniles. "What I like the most are small children, but if an older team calls me I would have to consider it," he says.
Now, Antonio Jesús is preparing for the next concentration in Llerena, with his team, Hércules de Alicante, in third position in a league currently led by Sociedad Deportiva Eibar and for which the man from Llerena hopes to fight, as he has always done. .